When
Monday, August 14, 2017 at 12:00 PM EDT
-to-
Tuesday, August 15, 2017 at 12:00 PM EDT
Add to Calendar
Where
Amway Grand Plaza Hotel
187 Monroe Avenue NW
rand Rapids, MI 49503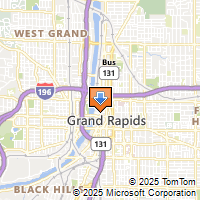 Driving Directions
Contact
Marcy Lay
Michigan Association of Health Underwriters
517-485-4044
laym@krkm.com
WHY SHOULD YOU ATTEND?
Develop strategies to move your association into the future

Learn about the resources NAHU has to offer its leaders

Learn best practices from other top leaders in the region

Gain knowledge about new trends, products and resources

Learn new and creative ways to engage members

Educational forums dedicated to your role on the board

Have fun in West Michigan during the best season of the year!
WHY SPONSOR/EXHIBIT
Opportunity to meet & interact with top industry leaders from across a six state region.

Inform our audience of high producing agents about your products, services & team members who can serve their needs.

Identify future agent/agency partners to grow your business

Expand/reinforce your brand to agents from the region

Showcase your expertise

Have fun in West Michigan during the best season of the year!
Tentative Agenda:
MONDAY, AUGUST 14TH
9:00 AM – 10:30 AM Exhibitor Move In
10:30 AM – 12:00 NOON Visit with Exhibitors & Sponsors (lunch on own)

12:00 Noon – 1:20 PM General Session/Introductions
KEYNOTE: Erica Curray Van Ee
"Leading with a Multi Generational Lens"
1:20 PM – 2:30 PM Breakout Sessions
HUPAC/Legislative
Membership
Awards
2:30 PM – 3:00 PM Break with Exhibitors
3:00 PM – 5:15 PM General Session
Mike Embry & Pat Griffey Presentation
KEYNOTE: Dean Mohs, CCIIO
"Sneak Peak – Open Enrollment 2018"
Wrap Up Discussion
5:30 PM – 7:00 PM MAHU WELCOME COCKTAIL RECEPTION
Light appetizers & cocktail reception
*Dinner on own
TUESDAY, AUGUST 15TH
7:30 AM – 8:30 AM Breakfast with Exhibitors
8:30 AM – 9:05 AM General Session
9:05 AM – 10:15 AM Breakout Sessions
Professional Development/Programming
Media Relations
Treasurer's Guide/President & In-Coming
10:15 AM – 11:10 AM General Session
KEYNOTE: Thomas Mynesberge
"Critical Incident Response"
11:15 AM – 11:45 AM Q & A – Wrap Up
Classic King Room - 1 King Bed $154.00
Classic Queen Room - 2 Queen Beds $154.00
Click here to make your online reservations today!
*The room block is open until July 14th
REGION 3 MEETING SPONSORSHIPS & EXHIBIT INFORMATION
Platinum

$2500

Gold

$1500

Silver

$1000

Bronze

$500

Exhibit

$750

LOGO IN PROGRAM

X

X

X

X

X

LOGO ON MAHU WEBSITE

X

X

X

X

LOGO ON BREAK POWER POINT

X

X

X

5 MINUTE PRESENTATION TO ATTENDEES

X

EXHIBIT BOOTH

X

X

X

COMPANY WRITTEN MATERIALS ON MEETING TABLES

X

WELCOME RECEPTION SPONSORSHIP INCLUDED

X

MEETING REGISTRATION(S)

4

2

1

0

1
Region 3 Sponsor and Exhibit Registration
Wednesday May 10—Thursday May 11 Wyndham Sterling Inn
Exciting Added Features including a Medicare Summit and Importance of Voluntary Benefits
Monday, June 19 Twin Lakes Golf Course MDAHU Golf Outing
August ___ (TBA) Comerica Park MDAHU Tigers' Lunch and Outing
WMAHU
June 07, 2017
General Meeting
June 07, 2017
11:30 AM - 1:00 PM
The New Grand Valley Health Plan
Grand Rapids, MI
August 02, 2017
Medicare Summit
August 02, 2017
11:30 AM - 1:00 PM
TBD
May 09, 2017
May Event
Topic TBD. Sponsored by Arcadia Benefits
Jun 08, 2017
June Golf Outing
Thornapple Creek Golf Course
6415 West F Avenue
Kalamazoo, MI 49009
8:30 am Registration and Continental Breakfast
9:30 am Shotgun Start
NMAHU
May 3
Board of Directors Meeting
TC Chamber of Commerce
9 AM
4 CE's with NMAHU
Date: Friday, May 5th, 2017

Location: Traverse Area Chamber of Commerce
202 East Grandview Parkway, Traverse City, MI

Registration: 8:30 am

1st Class: 9 am - 11 am: HSA The Basics (2 CE)
2nd Class: 11:15 am - 1:15 pm: Responsibility for Agents (2 CE) (qualifies for ethics category)

June 7
Board of Directors Meeting
TC Chamber of Commerce
9 AM